To my beloved granddaughter, Samantha Vidal Caballer, on her graduation.
You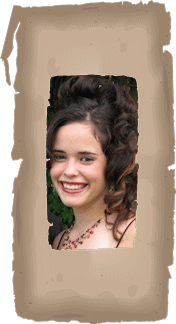 The whisper in the wind,
soft embrace that warms the heart,
a mite of color from the sea,
piece of heaven, a new born star.

Sweet and bitter all in one,
song of love, a breath of air,
gentle glow... tender touch,
hope that blossoms in the prairie.

All these gifts to give away,
he must decide by end of day
final countdown, moment of truth
ˇand God created you!

José Vidal – Pepín

2010 ©

email: jvidal77@hotmail.com

Thanks for the visit.